Steam sauna bathrooms are like a warm hug for your bathroom, bringing relaxation and comfort right to you.
Discover the world of contemporary and high-end bathroom products. A personal spa in your space is only a click away.
Relax and unwind with a warm bath! Redesign your bathroom, with our modern stylish bathtubs.
 About Bath Systems
Welcome to the world of bathsystems, where we believe that a lavish and indulgent bathroom is a fundamental element of your ideal home. We recognize your desire for sophistication and relaxation, which is why we offer an opulent collection of products designed for those who appreciate the finer details—all while being mindful of your budget. Your dream bathroom is within reach with our commitment to quality and affordability.
 Back in 2001, we started with a small handful of awesome teams and an annual revenue of 2.5 crores. Fast forward, we've grown into the world of bathrooms. Now, we bring you a fantastic range of modern bathroom products and services. From taps to tubs, we've got it all! Our journey's been quite a ride, and we're thrilled to have you along for the adventure. We have been producing trendy and creative designs for over 20 years.
 Variety collection of products including Jacuzzi Bathtubs, Steam Bath Chamber, Ceramic BathtubSteam, Bath Generators, Steam Shower Cabin, Ceramic Bathtub, Steam bathrooms, Steam Generator, Steam Sauna Baths, Outdoor Spa Tub, and more items.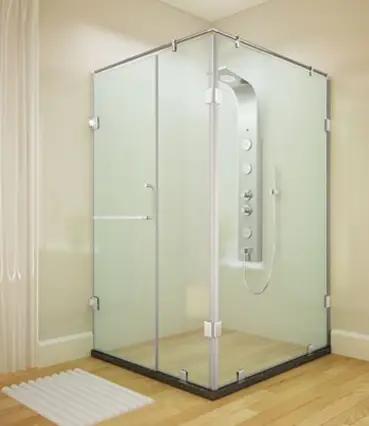 Why select bath systems ?
Bathsystem products are like the superheroes of bathrooms: super durable, stylish, easy to use, and they look cool. We handcraft them with the best materials and the latest tech to give you top-notch bathroom solutions. We believe in quality and produce quality. Your satisfaction is our priority.
We have set strong quality control methods in place to guarantee that products are of the highest quality and rejection rates are low. We work with the most renowned designers to create bathroom products that successfully blend heritage and contemporary.

We provide entire bathroom solutions, from planning your bathroom to providing high-end and contemporary products to set your area unique. We are constantly updating our accessible luxury sanitary ware and faucet range to meet market demands.
Find your inspiration from our gallery
I would like to acknowledge the products & services of Mr. Rishi Kapoor, of M/s. Bath Systems, a leading Bath tubs, steam, sauna & Jacuzzi Solutions company in Okhla.
~ Keshav Multani , Director - Multani Jewellers
We would like to thank bath systems for their amazing services and solutions they provided for our bathroom. I highly recommend them for their quality products and services that they provide.
~ Sarika Malhotra, Director-Greenview Travel & Services
I would like to give this testimonial to BathSystems for the products and excellent services provided by them to Mr T.C Prabhu. I would like to recommend their services to everybody and wish him all the best for all his future endeavors.
~ Nitin Home Appliances
I got installed steam, sauna and jacuzzi for my personal gym at my residence in DLF phase 3. i really liked the product and services provided by Bath Systems. Keep it up
~ Rishi Kapur
I'm over the moon with my new bathroom that installed by bathsystem! From planning to installation, the process was effortless. I would like to recommend mr. rishi for their top - notch service. The high-end products not only look stunning but also bring a sense of luxury to my bathroom. Highly Recommended!!
~ Rahul Verma
Thrilled with my bath system! The entire process, from planning to enjoying the end result, was smooth. The high-quality products have transformed my bathroom into a stylish haven, offering various services including Jacuzzi Bathtub, Ceramic Bathtub, Outdoor Spa Tub, Steam Shower Cabin, etc. A great experience with Bathsystem!!
~ Anshul Vasudeva, Ajanta Steels
Absolutely love my new bath system! The comprehensive service made the journey stress-free. The contemporary and top-notch products have elevated the vibe of my bathroom. I feel like I'm in a spa every day!
~ Jamuna Rawat
Learn more about design tips and trends
You often see those mysterious looking heated rooms hidden in the corner of your gym or spa. However, have you ever paused to wonder about the use and benefits of steam sauna bath? You are actually...